In a truly momentous feat in Malaysian medical history, it has been reported that doctors at Tunku Azizah Hospital have successfully separated a pair of premature, cojoined Siamese twins. According to Free Malaysia Today, the surgery was typically only performed upon infants that were at least three to six months old.
Creating history: 17-day old premature Siamese twins successfully separated via surgery 
However, the decision was made to perform the immensely complex separation surgery upon the twins when they were only 17-days old, due to complications that were encountered in their health condition. Originally born in Ipoh at Raja Permaisuri Bainun Hospital, both boys were subsequently referred to Tunku Azizah Hospital, also formerly known as the Kuala Lumpur Women and Children Hospital, by neontalogist Dr R. Maneet Kaur for further treatment.
"The decision to perform the high-risk surgery was agreed upon after discussions between HRPB and HTA specialist doctors online on March 15," he said in a statement released through the hospital's corporate communications department.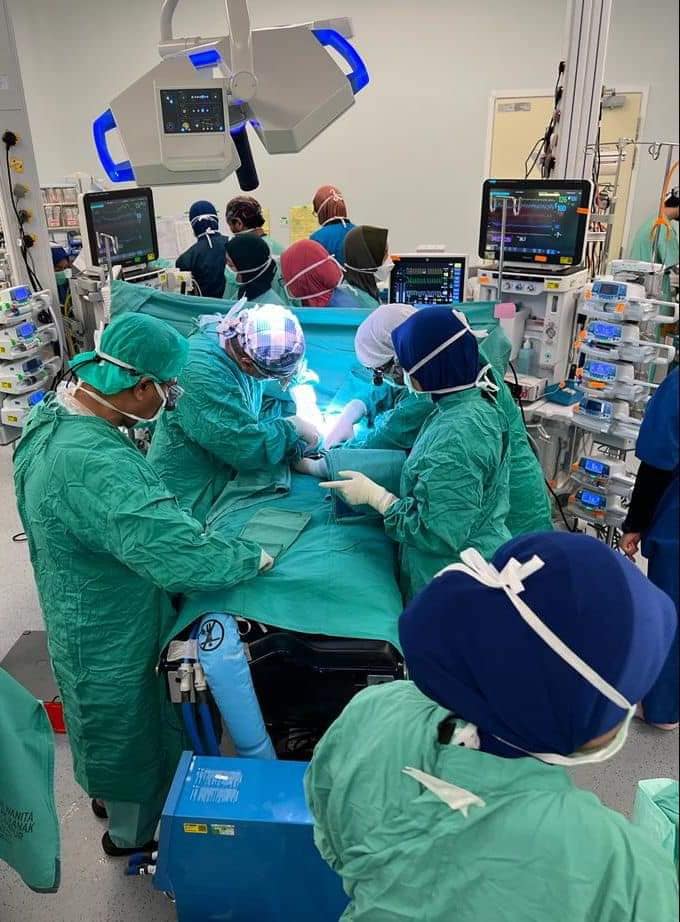 After discussions between the medical team of both Tunku Azizah Hospital and Raja Permaisuri Bainun Hospital, it was decided on the 15th of March 2022 at 2pm that the twins will undergo separation surgery. HTA paediatric surgery consultant specialist Datuk Dr Zakaria Zahari's surgical team was joined by six other paediatric surgeons from across the country, as well as a paediatric anesthesia team led by Dr Intan Zarina Fakir Mohamed and Dr Ruwaida Isa. This is in addition to over 20 nurses and pediatric operating room staff members.
"The twins were successfully separated in 66 minutes without major complications," he said.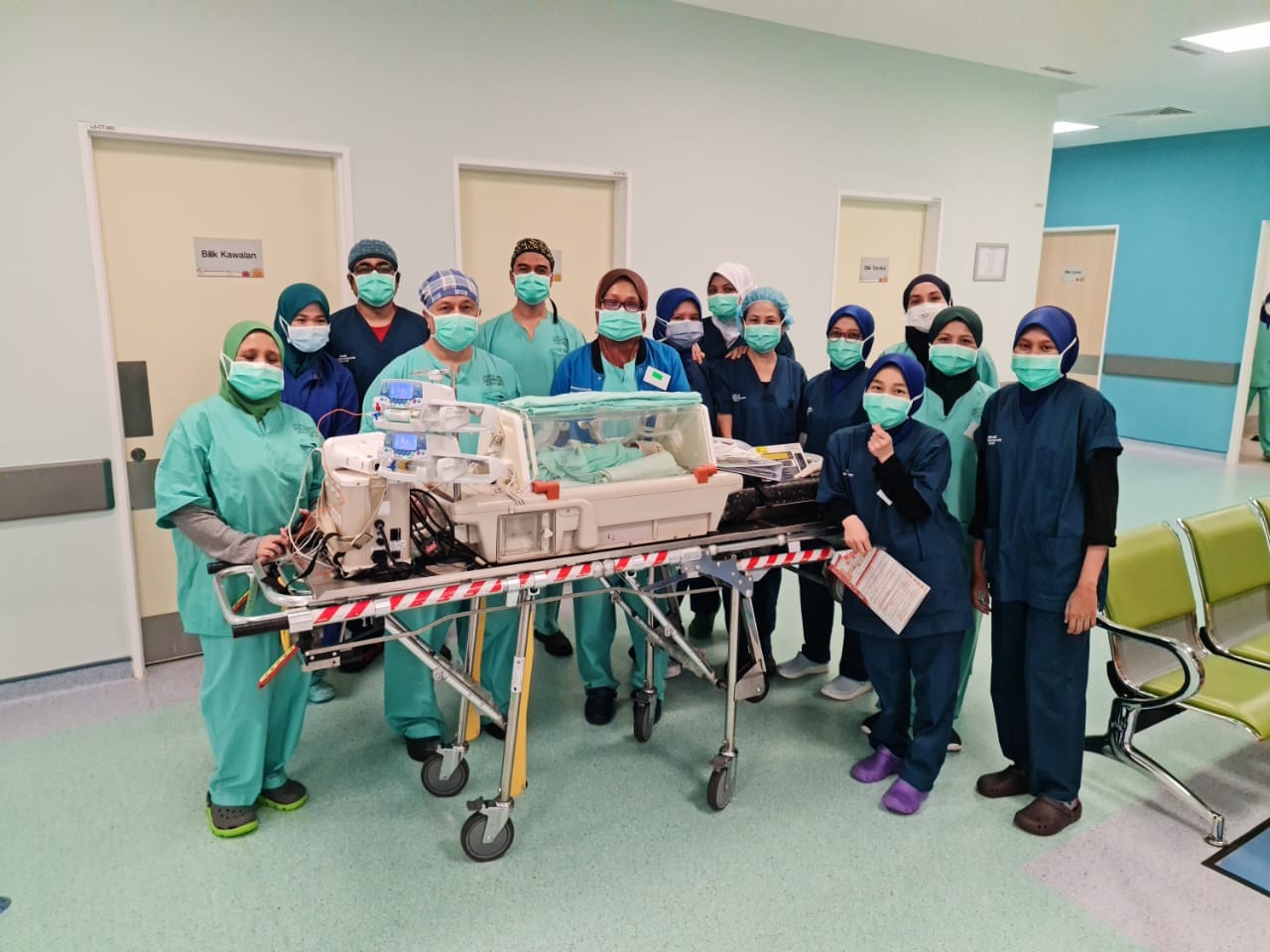 Initial investigations revealed that the twins only shared a liver, but otherwise had normal organs in each of their respective bodies. Malay Mail reports that both twins are now in stable condition, but still require respiratory support.
Twins will require respiratory support for a few days but are otherwise stable
Zahari said that this was due to the fact that both twins were born prematurely, and that they will still require breathing aid for the next three to four days.
"Alhamdulillah (praise be to God) so far, the twins are okay. We expect them to be 'off' respiratory support in three to four days' time, but monitoring will be done on a day-to-day basis," he told national news agency BERNAMA when contacted.
Additionally, the twins will also need to be warded in HTA's neonatal intensive care unit (NICU) for upwards of a month, depending on their rate of recovery.
The twin's mother, 29-year-old Deborah Anne Vince, has described the success as a miracle, reports Berita Harian. Yang di-Pertuan Agong Al-Sultan Abdullah Ri'ayatuddin Al-Mustafa Billah Shah and Raja Permaisuri Agong Tunku Hajah Azizah Aminah Maimunah Iskandariah have also congratulated the medical team on their momentous achievement.
For more stories like this, follow us on Facebook by tapping here! 
Also read: Local Thaipusam devotees come together to help a pregnant woman deliver her baby in a car outside Batu Caves