For those of us who live in the Klang Valley, dealing with gridlock traffic is almost an all-too-familiar part of our daily schedules. In fact, some may even go so far to say that it is simply an accepted part and parcel of urban life the very moment you step out from your home or your office. But just how much time exactly do we lose as a result of being caught in traffic jams?
Klang Valley office workers potentially waste up to 44 hours being stuck in jams monthly
Well according to senior lecturer Dr Ismaniza Ismail of UiTM's School of Chemistry and Environment, commuters who travel to work by private car spend at least 44 hours per month stuck in traffic jams on Klang Valley highways. As reported by Harian Metro, she said that this figure is based off on the estimation that every office worker can expect to waste one to two hours in their vehicles travelling to and from work.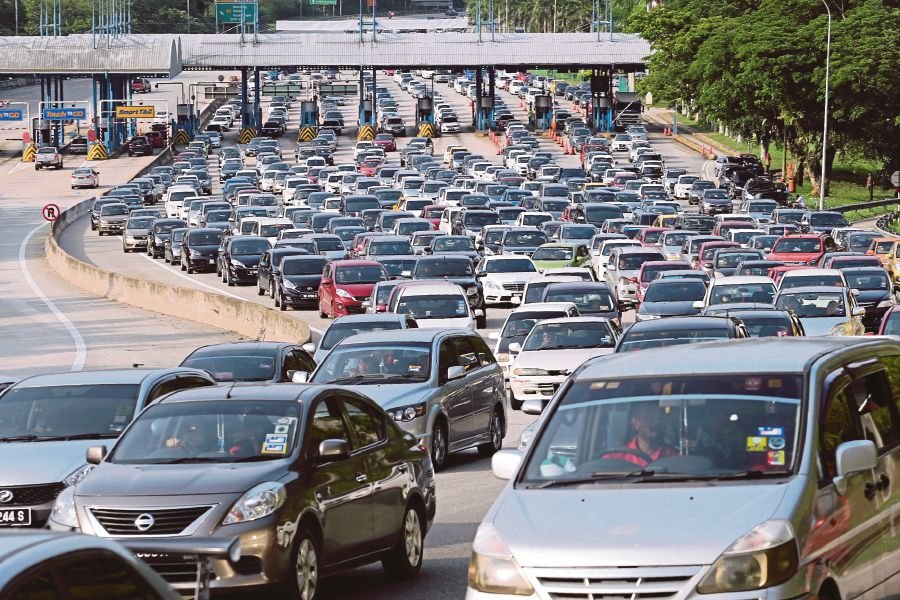 She adds that in spite of how employees are often expected to work eight hours a day in the office, the reality is that they will inevitably 'lose' 2 hours from their day as a consequence of being in traffic jams during their commutes. To circumvent this, Ismail points out that some office workers have tried to wake up much earlier ahead of time in hopes of skipping the jam.
Invariably, this loss of time also directly affects productivity costs for companies.
"Assuming that the daily hourly wage is RM7, we multiply that by 2 hours and 22 days of work, this leads to productivity losses amounting to RM308 that is wasted by being on the road," she said.
Traffic congestion can lead to health issues as well
Productivity concerns and loss of time aside, being caught in traffic congestion for prolonged periods can also be detrimental to one's overall personal wellbeing, whether it be in terms of physical, emotional, or mental health.
This is especially true in cases where stress brought on by traffic jams can directly affect an employee's emotions and productivity, while also compromising the work environment. Long hours spent in a car without proper ergonomic support may also lead to the onset of back pains.
Community health expert Prof Dr Sharifa Ezat Wan Puteh of University Kebangsaan Malaysia's Faculty of Medicine has also echoed in Dr Ismaniza's sentiments, and agreed that traffic congestions have an adverse effect on one's health as it reduces the time that an individual may have to remain active.
Subsequently, this would bring on a medley of health issues that include obesity, diabetes, cardiovascular issues, and high blood pressure. Critical illnesses aside, drivers have also been known to experience ailments such as neck or waist pains, headaches, or nausea. Where mental health is concerned, traffic jams could even potentially induce aggressive behaviours or even feelings of depression.
Dr Ismaniza has suggested that flexible work arrangements could help alleviate issues faced by commuters with regards to traffic jams, while also improving workplace productivity as it negates any time wasted on daily commuting. This is in addition to the improving of public transport facilities in the country, which may encourage more commuters to adopt them as primary modes of transport instead and free up more of the roadways.
Tap here to give us a 'Like' on Facebook and stay up-to-date on the latest news!
Also read: KTMB CEO says M'sians not using public transport are the cause of traffic jams in Klang Valley