By now, many Malaysians will no doubt be busy making headway in their travel arrangements to their respective polling stations ahead of the polls this Saturday. And in order to facilitate that, caretaker Prime Minister Ismail Sabri had also announced that both the 18th and 19th of November will be declared as public holidays, with employers being urged to grant workers 'time-off' to vote.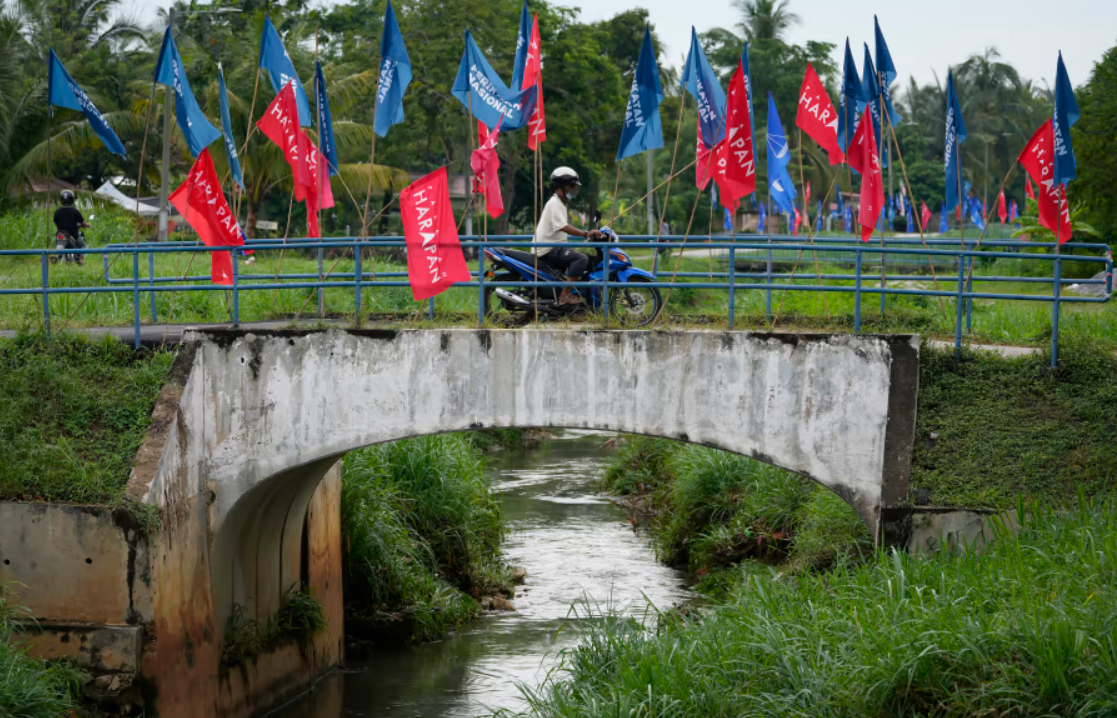 In spite of that, making such arrangements could also prove challenging for some individuals in light of circumstances such as lacking the necessary funds, or tickets selling out. But not all is lost, as we can always count on our fellow Malaysians to lend each other a hand when they need it the most!
Malaysians offering to carpool together back to their constituencies to vote in GE15
Whether it be from the Klang Valley to Perak, Kelantan, or Johor, kind-hearted and generous Malaysians have taken to social media to join in a movement known as #CarpoolGE15, which was initially kick-started by the @UndiBanjir initiative. Opening up vacant seats in their cars to those in need of them, local motorists are willing to drive those in need of transportation back to their home constituencies ahead of polls as part of the cause.
TO: Uluyam, Batang Kali, Antara Gapi
From: Cyberjaya
Pickup Point: Petronas area Pasta Panas
Available sit: 4 sit available
Preferred : Girls and boys
Car: Clean and clear, wangi, can eat

All FOC, sampai depan rumah saya hantar.

— Izzatul Nazmeen (@NazmeenAmin) November 14, 2022
To learn more, WauPost spoke to three drivers who have participated in the imitative, namely: Izzatul, Myra, and Rahman. When asked about why they had decided to join in the clarion cry to provide carpool services to voters, Myra said that she felt compelled to do so after coming across the movement's hashtag on Twitter, and decided to contribute a small part in whatever way she could.
"I was just going back alone with my son, and have two vacant seats anyway." she said.
To: Johor Bahru
From: Kuala Lumpur (Cheras)
Meeting point: LRT Salak Selatan
Available seats: 4
Departure: 17 Nov, after 8pm
Return: 20 Nov, 11am

Reply / DM if interested🙂

— Dekuデク (@dekuboiii) November 14, 2022
As for Rahman, he said that in light of how crucial the general elections are, he felt that it was a good thing to help as many people who are keen to vote to make the journey home to their polling stations.
"Besides, someone needs to share my agony of being stuck in a traffic jam on our journey back to Kelantan!" he joked.
In Izzatul's case, she said that this was in fact the second time she has helped out voters to get back to their home constituencies, as back in GE14, she offered to pay the bus fare of some voters. But this year, she decided to drive them instead.
The 'rakyat jaga rakyat' spirit is well and alive
So far, Rahman said eight people have approached him for carpooling services and that the two slots he had have since been snapped up. In Myra's case, one person has reserved a slot with her, while Izzatul said she still has three spaces available with a preference for female passengers.
Salam. Ada yang nak carpool kelik ngundi di Kelate?

Masa balik: Jumaat pagi (18 Nov)
Jumpa di: Wangsa Maju
Destinasi: Wakaf Bharu

Kekosongan 2 orang. Share duit minyak je. Tak drive pun takpo.#CarpoolGE15

— Nas Rahman (@nas_rahmann) November 12, 2022
If there are those of you who are still looking for a means to get back to your polling stations, you may also do so through the official Telegram channels that are operated by the @UndiBanjir initiative. Here are the steps:
Determine the location of your polling station
Join any of the relevant Telegram channels, which have been divided by state
Use the search function to locate drivers who are going to your destination
Reach out to the drivers via the numbers provided
But of course, be sure to put safety first when carpooling! Ensure that you always share your 'Live Location' with your loved ones, and avoid sharing any personal information between one another. Additionally, women are advised to travel in groups together.
To learn more about the #carpoolGE15 movement, check out their website here!
Tap here to give us a 'Like' on Facebook and stay up-to-date on the latest news!
Also read: M'sians help one another by offering carpool services to commuters in the wake of Kelana Jaya LRT closures