A 20-year-old Malaysian man has died by suicide after falling victim to a woman's plot to extort money from him using nude videos that he sent to her. As reported by local paper China Press, the deceased was found by members of his family in his own room at 6am last Thursday (September 15th, 2022), after he had left a suicide note behind before hanging himself.
20-year-old Malaysian commits suicide after being blackmailed with nude videos 
The family only realised what had transpired when they had accessed the deceased's smartphone and discovered that a woman he was chatting with had attempted to blackmail him using nude videos that he had sent to her. She then attempted to extort RM3,000 from the young man, telling him that if he refused to pay up, she would leak his nude videos to both his family and friends. At the time, he was only able to remit RM1,000 to her, and said that he could not afford the remaining RM2,000.
Based upon the screenshot of their correspondence, the woman, who is believed to be working for a syndicate, threatened to send the video clips to 'over 100 contact numbers' at 9.00pm on September 14th, 2022. Fearing for his family's reputation and deciding to spare both them and himself from shame, he committed suicide the following day.
According to Sin Chew Daily, his death was discovered when his 6-year-old nephew could be heard crying in the bedroom that they shared together, as he could not leave the room to relieve himself in the bathroom.
The victim's elder brother said they found a number of dating apps on his younger brother's phone, but as he had deleted much of the information related to the incident, it was difficult to ascertain just how or where it had initially taken place.
Youngest child of four siblings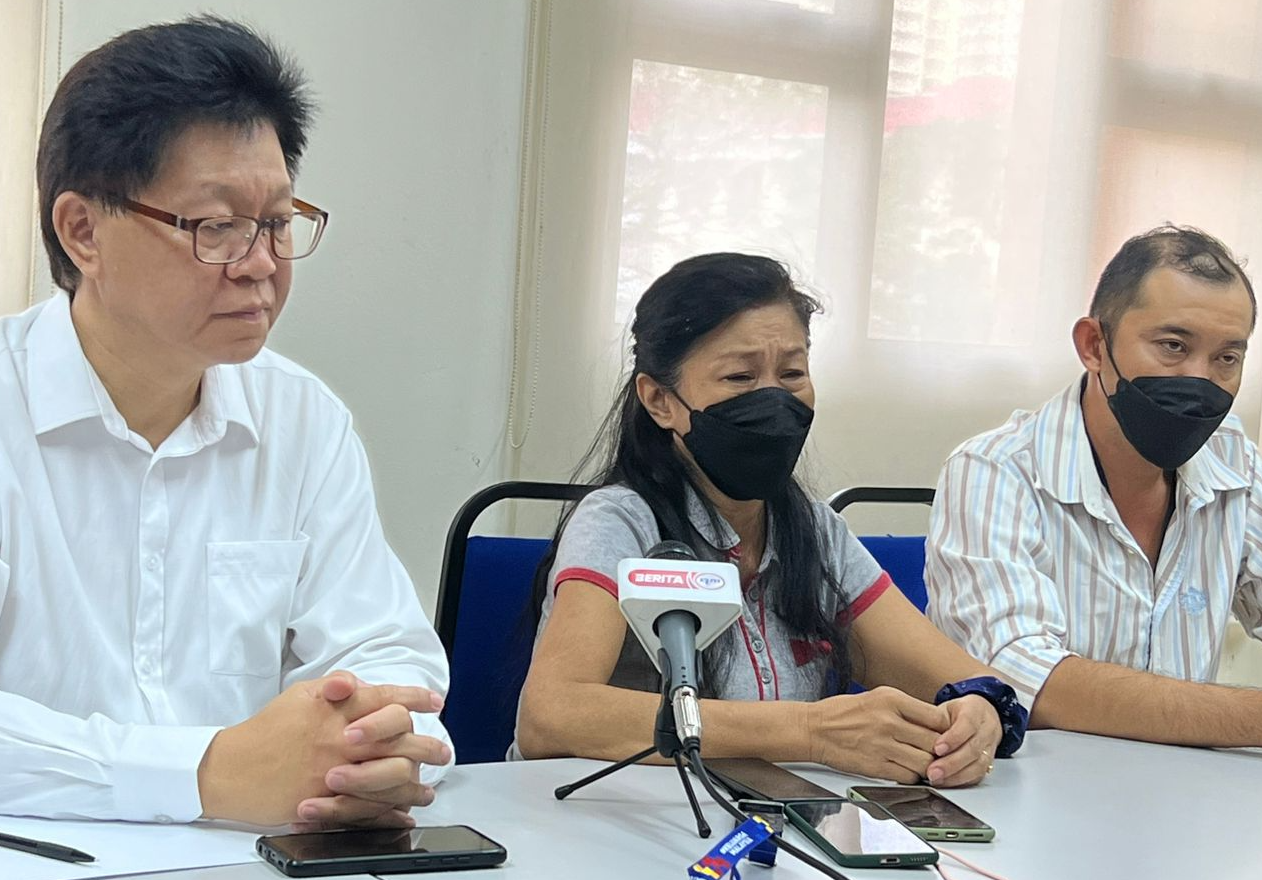 At a press conference held by MCA Wangsa Maju division chairman Ng How Doo on the matter, the victim's mother said that she had last saw him the night before his death.
"At around 10.00pm, my son opened the door into my room wearing a T-shirt and trousers, and smiled at me. I had asked him if he was going anywhere, but he didn't answer me and closed the door without a word. I didn't think much about it." she explained.
The victim and his family were from Gombak and he was the youngest of four siblings. He would have celebrated his 21st birthday in October of this year. Speaking further, his mother explains that this would have marked the third year of her husband's death, and that she would never have expected her son to pass away under these circumstances.
Mother issues warning to other parents
Prior to his passing, the victim had worked in the funeral industry before changing jobs to work at a local hot pot eatery. His mother had described him as being a caring and filial son, reports Kwong Wah Daily.
"He loved me very much. He would always accompany me at night before bed and give me a massage. He is also responsible for all of the daily praying rites at home, so I would never have to worry about it." she said.
While she admitted that some of their relatives and friends had received the videos, the victim's mother said that she was not ashamed of bringing the matter to light as she wanted justice for her late-son. She also hopes that other parents would be vigilant and keep track of their own children's online habits, so that they would avoid falling victim to such incidents.
Tap here to give us a 'Like' on Facebook and stay up-to-date on the latest news!
Also read: Ashes of 23yo M'sian scam victim finally brought home by his parents after he died from abuse in Myanmar