If there is one thing that we should never skimp on or cut corners with, it's definitely with our health. Whether it be in a minor aesthetic procedure or major surgery, it is always crucial to understand the risks associated with the treatments that we have chosen to undergo, and to ensure that the medical practitioners we engage are properly accredited.
M'sian dentist encounters patient using fake dentures
Despite that, unscrupulous individuals continue to lure in unsuspecting costumers by peddling illegal and unregulated medical services and treatments at substantially lower prices. But the consequences of these treatments can be painful and long-lasting, as local dentist Dr Arif goes on to explain. In a now-viral Twitter post, he shares how a 52-year-old man had recently visited his practice for an extraction, after one of his teeth started wobbling.
Upon inspecting the man's mouth, Dr Arif said he found something peculiar. He noticed that the dentures that his patient had been using appeared to be improperly made.
"Sir, may I know where you got your dentures from?" he asked.
His patient replied by telling him that he got it done 'privately' in KL. Puzzled by the response given the shoddy handiwork he found on the dentures, Dr Arif pressed further and asked the patient to reveal the private clinic's name.
"Errr… I don't know, doctor." his patient replied.
Procedure was done in a hotel
Suspecting something amiss, Dr Arif proceeded to ask if the 'doctor' had made the dentures for him in a clinical environment, or in a hotel room or from home. To which his patient confirms that it was done in a hotel.
"I knew those were fake dentures the moment he told me that,"  Dr Arif said.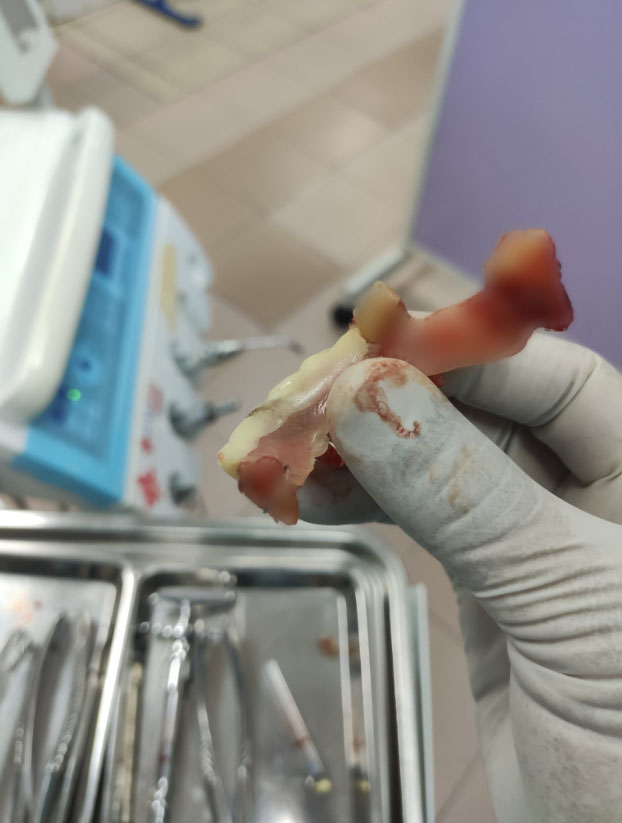 His patient went on to say that he had the dentures fitted ahead of his wedding two years ago, so that he could look more presentable. At the time, he was drawn in by what he believed was a good deal and paid RM500 to have them made for him by the black market dentist.
Fake dentures left irreversible damage
In speaking with Wau Post, Dr Arif said that the patient's gums had become unhealthy over the course of him wearing the improperly fitted dentures. Consequently, this has led to pus to form in the gums, while also causing his teeth to become more wobbly over time.
"All of his teeth would need to be removed at some point. He also suffers from bad breath as a result of gum disease and the pus."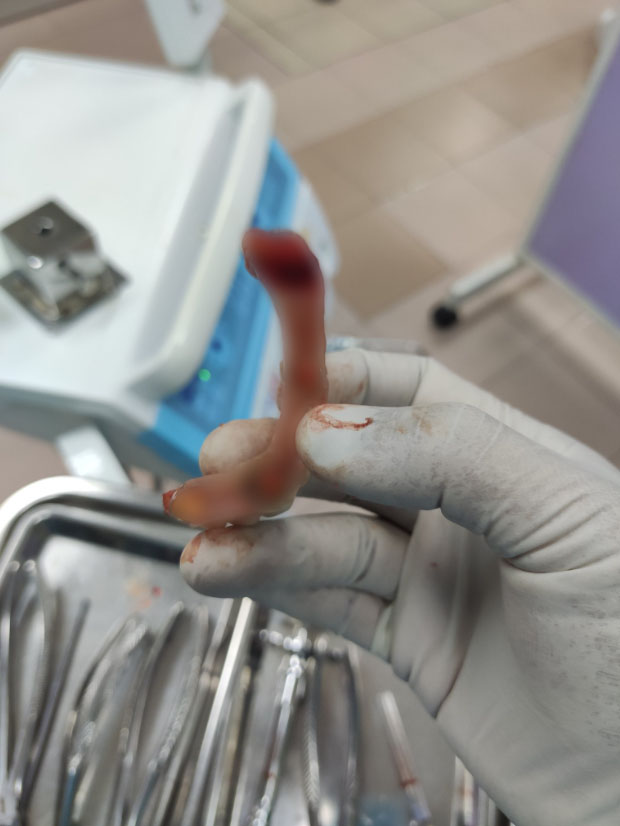 Pointing out that the dentures were not up to standard, Dr Arif said that they did not restore any function to the patient's missing teeth or his bite. What's more, the dentures were only held down by wires. Conventional dentures done under the supervision of a licensed orthodontist are attached by either forming a seal with the shape of the patient's gums, or by means of dental implants surgically placed in the jaw itself, as MedicineNet explains.
Only accept treatments from licensed dental practitioners
For those who are looking to get their own dentures fitted, Dr Arif strongly urges them to visit only licensed dental practitioners and points out that a candidate must maintain good oral hygiene prior to having their dentures made.
He also cautions against visiting any self-proclaimed 'doctors' who can offer cheaper alternatives to have dentures made, especially if the procedure is to be performed in any other setting asides from a dental clinic. Those on a budget may even consider visiting public dental clinics to have their dentures made at around RM100 or less, depending on the condition of their teeth.
Tap here to give us a 'Like' on Facebook and stay up-to-date on the latest news!
Also read: M'sian woman lands in hospital for 6 days after spin class, reminds others not to overexert their bodies during exercise