Those above the age of 60, as well as those aged 18 and above who have received Sinovac vaccinations are now required to obtain their booster dose before 1st March 2022 to avoid losing their 'fully vaccinated' status on MySejahtera, according to Health Minister YB Khairy Jamaluddin during his latest address to the nation yesterday (7th February 2022).
Senior citizens over 60 and Sinovac recipients over 18 must be boosted before 1st March 2022
As of present, as many as over 1 million senior citizens in Malaysia have yet to obtain their booster dose, after having initially completed their primary vaccination doses against COVID-19. This is in addition to the 3.5 million individuals who have been fully-vaccinated with the Sinovac Coronavac vaccine, but have yet to receive their booster doses.
"So, senior citizens and those who received Sinovac jabs have the month of February to get themselves boosted. If they fail to do so, then on March 1, their digital vaccination status will turn white and they will no longer enjoy fully vaccinated status anymore,"

"There will also be certain restrictions at (international) exit points," said Khairy.
In essence, this would involve two vaccination groups, namely:
Those who have received the full schedule of Sinovac vaccinations (2 doses) over the age of 18 but haven't been boosted
Those over 60, who have received the full schedule of any vaccine brand but haven't been boosted
Both groups are required to schedule their booster dose appointments as soon as possible, in line with the current recommendations stipulated by the World Health Organisation's Group of Experts on Immunisation (SAGE). In Malaysia, only three brands of vaccines have been officially approved for use as booster doses, namely Pfizer-BioNTech, CoronaVac by Sinovac, and AstraZeneca.
Sinovac recipients may opt to use the same brand of vaccine as their booster dose for the time being. However, this is said to be provided on a first come, first serve basis while current stocks last. Khairy has not mentioned in specifics as to the restrictions that will be imposed upon those who have not completed their booster doses.
Nation is now fully in the Omicron wave
This comes after Khairy has stated that Malaysia is now fully in the Omicron wave, with daily cases expected to reach 15,000 very soon. As of yesterday (7th February 2022), Malaysia recorded over 11,304 new COVID-19 cases, and the national R-naught figure stood at 1.27, which suggests that the virus is spreading more rapidly.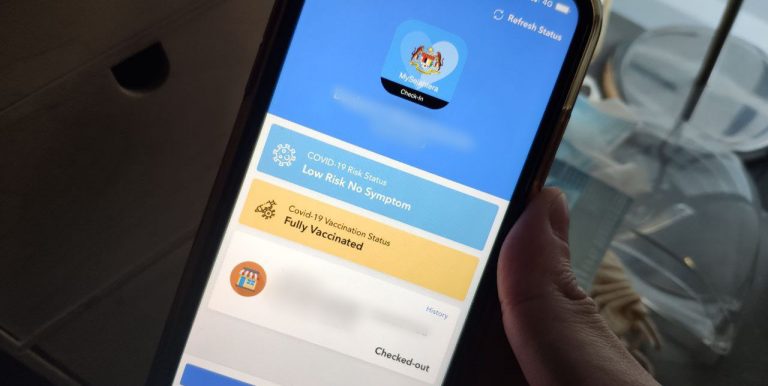 However, a majority of new cases being reported belong in Category 1 (asymptomatic) or Category 2A (light symptoms), which indicates that the nation's vaccination efforts are now beginning to bear fruit. For the time being, hospital occupancy levels still remain at a manageable level according to the Ministry of Health.
For more news like this, follow us on Facebook! 
Also read: MOH: COVID-positive individuals who are asymptomatic & fully-vaxxed can now self-isolate at home for only 7 days