Singapore's premium retailer Robinsons is banking on Commission Factory's expertise to broaden its customer reach.
Having had a previous positive experience of Commission Factory's technology, network, and team, Robinsons decided to expand further on the affiliate marketing company's skills to scale up its brand presence across the market.
"Commission Factory is backed by a lot of experience in the affiliate marketing realm, and we are excited to use them to connect with more affiliate partners in Singapore as well as across Southeast Asia," said Riccardo Perere who is Robinsons' Chief Marketing Officer.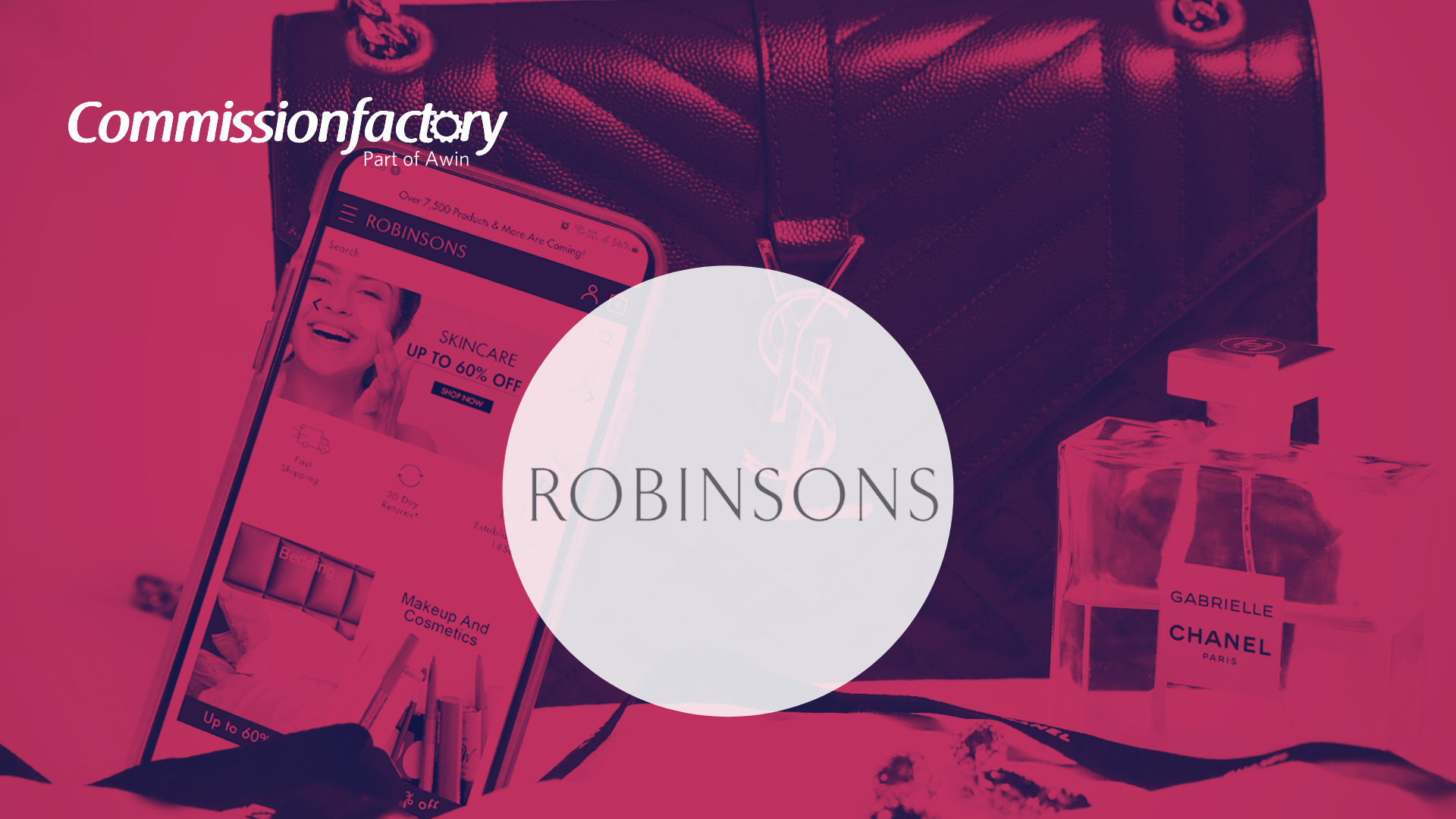 Established in 1858, the name Robinsons is synonymous to its sentiments of quality, value, and prestige. Today it has grown into a renowned brand offering products and services in fashion, homewares, beauty and technology. Robinsons is famous, not just in the Lion City but also most of Southeast Asia. The department store targets local and international customers to sell designer and exclusive labels while leveraging on its innovation and superior customer service.
Perere added that in June 2021, the store had relaunched as 'Robinson's Department Store Online' – a fully digital, state of the art and vertically integrated e-commerce platform.

"So, it is important for us to drive more awareness of our relaunch and highlight our amazing offers on top brands," he said. Perere is confident that Commission Factory will provide the boost the brand needs to reach new customers and gain exposure.
To date, Commission Factory has over 600 brands that have signed on to utilise affiliate marketing networks. The firm serves as the intermediary between merchants or advertisers, and affiliates or publishers/partners. Commission Factory also provides the technology to track and attribute sales to affiliates and facilitates payment of affiliate commission for the advertiser.
Press Release by Supernewsroom. 
For more stories like this, follow us on Wau Post!