Arguably one of the most eagerly anticipated announcements as of late from both the Malaysian and Singaporean governments is the reopening of all land-borders between both nations last weekend on 1st April 2022. With so many families having lived apart from one another over the better part of 2 years, reunions with loved-ones couldn't have come at a better time.
M'sian man returns to newborn son after being stuck in SG for 1.5 years
And among those celebrating heartfelt homecomings includes a Malaysian man named Malik who had arguably received one of the most significant surprises imaginable from his family upon arriving at Kuala Lumpur International Airport. The moment was documented by TikTok user @akupeduliofficial, who explained that he had initially intended to film his own brother's arrival in Malaysia, before the other man's family caught his attention.
In the clip, Malik was seen overcome with emotion when he stepped into the arrival hall and saw his wife and children waiting for him. With tears streaming down his face, he knelt down immediately on the ground in grateful prayer before rushing over to embrace his eldest child and newborn.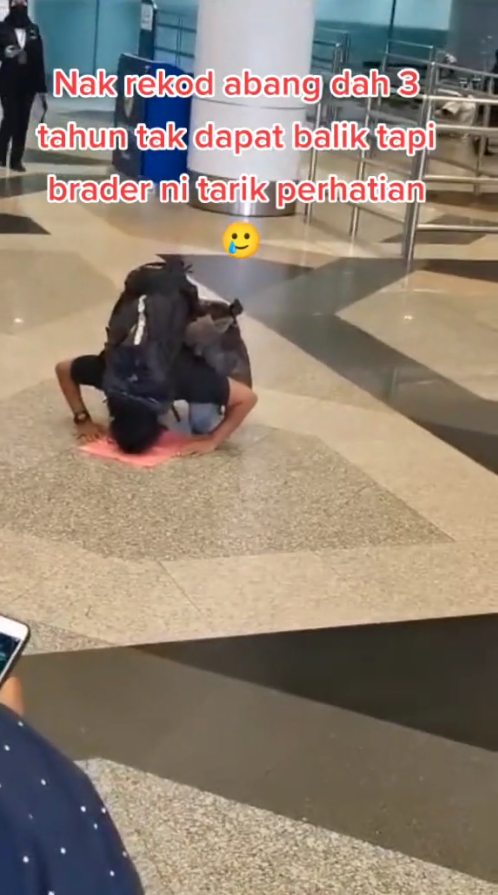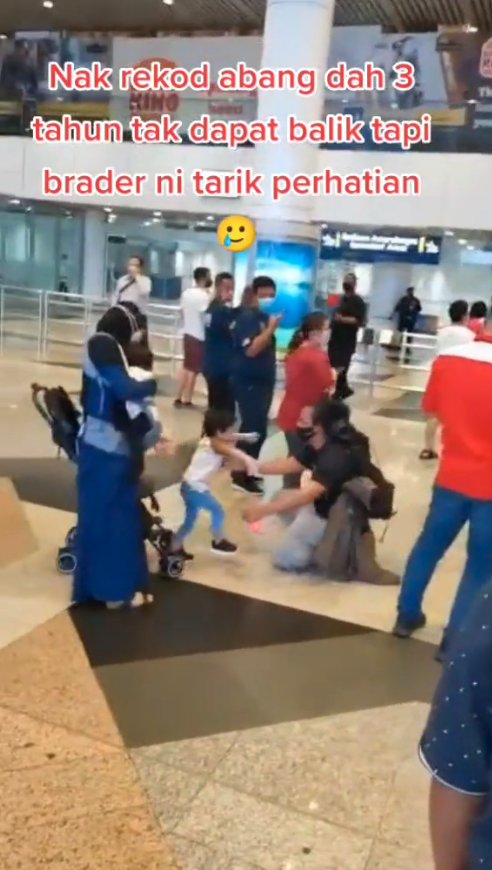 Had no idea his wife was pregnant when he had left for SG
Subsequently, the same TikTok user uploaded yet another video which showed him speaking with Malik, who explained that he had left his job in Malaysia for another role in Singapore a year and a half ago. However, at the time of his departure, he had not known that his wife was already pregnant with their second child and only knew of the fact when he had arrived in the island-state.
"When I got the news in Singapore, I had wanted to come home but customs was closed."

"My eldest child didn't even know how to walk well back then, now he's running already." he said.
A native of Rawang, Malik said he wasn't able to visit his family and see his newborn in person until international borders between Malaysia and Singapore finally reopened last weekend.
Tap here to give us a 'Like' on Facebook and stay up-to-date on the latest news!
Also read: M'sian woman who spent 2 years in SG surprises parents with touching reunion by appearing from inside a 'parcel'