In just a few short days since it was initially opened to the public last Friday (September 16th, 2022), the Sungai Besi – Ulu Kelang Elevated Expressway, or more commonly referred to as SUKE Highway, has been a prominent feature on local news headlines.
Which is par for the course, given how the 24.4 kilometre stretch of road connecting Sri Petaling to Ulu Kelang features some of the most breathtaking views of the Kuala Lumpur skyline, in addition to featuring some truly incredible marvels of local engineering by ways of a double-loop structure that leads from the Grand Saga Highway.
Tiny road sign on SUKE Highway raises eyebrows 
On the flipside of the coin however, social media has also been abuzz over the SUKE Highway, after it was recently discovered by motorists who had made their maiden voyage across the freshly-paved asphalt that the highway may also be home to one of the smallest road signs in the country. As shared through videos uploaded by TikTok users @jeppwaksalam and @bob_yp, the signage is located up along a fork in the highway that leads off to two different directions.
While it may have been intended to help motorists who are new to the highway navigate between its many interchanges and exits, its size and position do it no favours as it is only really legible when one has already picked either side of the forked road to drive on.
Will be removed & replaced with larger signs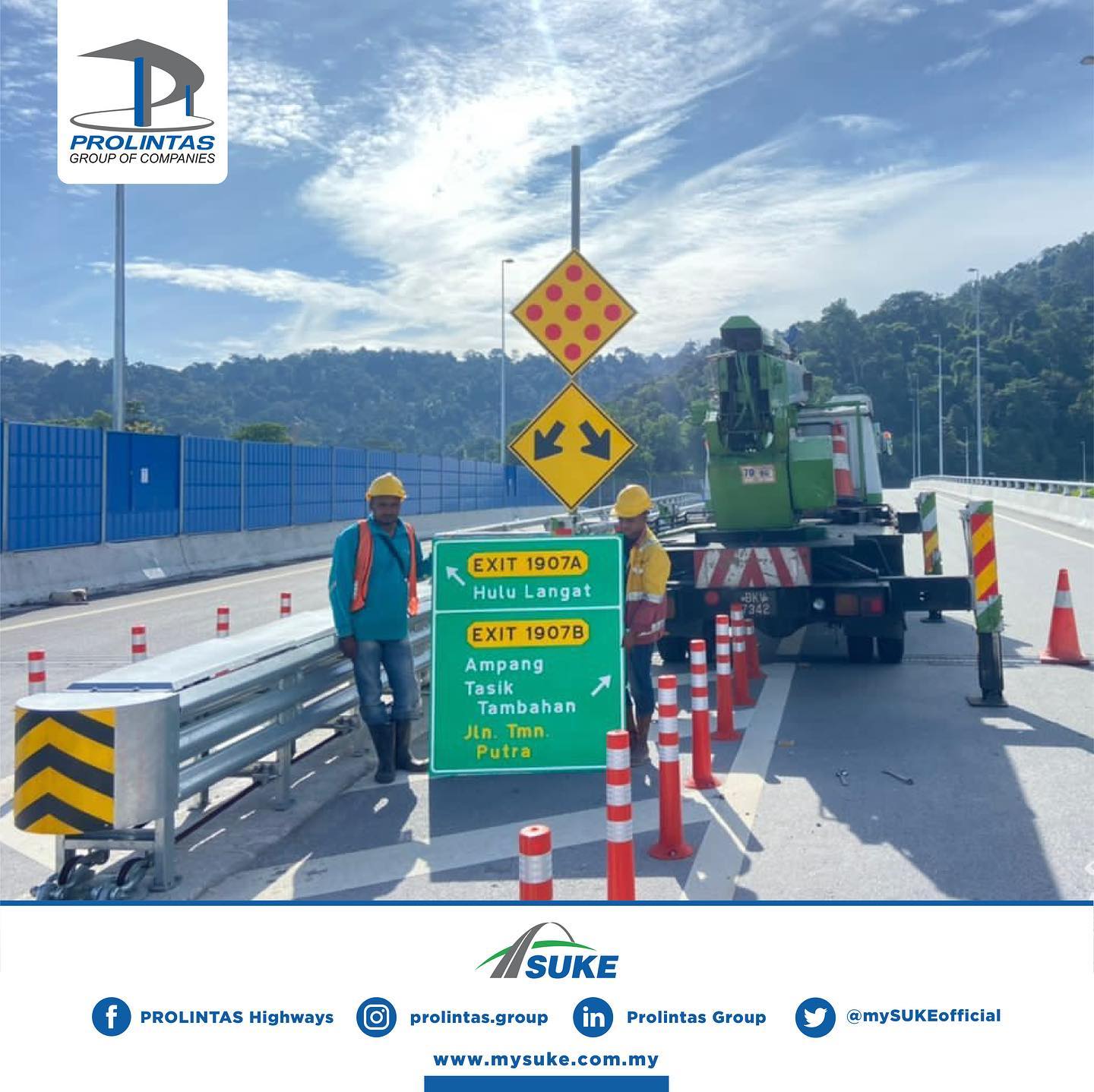 Since then, highway infrastructure company PROLINTAS, who are tasked to maintain the SUKE Highway, have announced through their Facebook page that the controversially miniscule signage will be removed and replaced with new, larger supporting signage in the near future. However, the company points out that the original sign used had in fact met the specifications and requirements outlined by the authorities.
They add that the diminutive road sign was only intended to serve as an added initiative to provide further clarity to motorists travelling along the highway, as other larger overhead signs are already installed further up ahead. However, the company reiterates that they remain committed in providing the best possible experience when driving on the highway, and reminds road users to be alert and obey all road signs when using SUKE.
Tap here to give us a 'Like' on Facebook and stay up-to-date on the latest news!
Also read: "Signboard from Shopee?" Netizens left puzzled by incredibly tiny road signage found on newly opened SUKE Highway