Regardless of where you find yourself across Asia, you will no doubt be able to find rice as a staple dish on most regional cuisines in this part of the world. Whether accompanied by the spice and tartness of tom yam kung, served with delicately cut slices of sashimi, or cooked in rich coconut milk to be used in nasi lemak, the Asian appreciation of rice is pretty much universal.
British etiquette expert says you should eat rice with a fork and knife
And chances are, you're not likely to catch any Asian eating their rice with anything but their hands, chopsticks, or a spoon. However, a British etiquette expert has begged to differ in that regard. According to London-based TikToker and arbiter of etiquette Lucy Challenger, rice is meant to be eaten with a fork and knife in the Western world.
"In formal Western dining, what we aim to do is push the rice onto the top of the fork,"

"Simply place the fork into the food, push the rice on top of the fork, and then neatly place it into your mouth." she said, while demonstrating the act.
Despite the rather ungainly fashion by which you would have to adopt to eat rice that way (wouldn't the grains just fall off the sides of the fork?), Lucy claims that this method makes it easier than using a spoon. Really?
Once you're done with your meal, she suggests placing your cutlery either at a 4'o clock or 6'o clock angle, to indicate to the wait staff that you want to have your plates taken away.
Asians are losing their minds
While the video no longer appears to still be on her TikTok page, it has been downloaded and shared across Facebook, with many Asians (Malaysians included) schooling her on the right way to eat rice.



In fact, some have even jokingly tagged local comedian Nigel Ng, otherwise known by his alter-ego 'Uncle Roger', in the comments. Uncle Roger is most known for critiquing Western chefs for their preparation of Asian dishes as part of his running gag.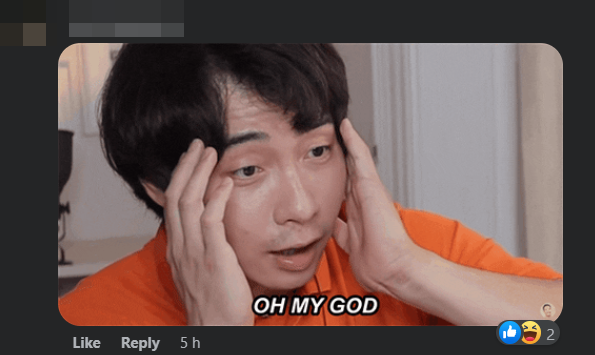 Suffice to say, we'll be eating rice without a fork and knife.
For more stories like this, follow us on Facebook by tapping here! 
Also read: M'sians left fuming after European travel guide ranks nasi lemak as just an 'OK' Southeast Asian dish with 3.9 stars