There is a case to be made for a full English Sunday roast, even if we are leagues away from the overcast gloom of a typical British afternoon sprinkled with a faint drizzle. Tracking its origins back to Yorkshire as a communal meal to be had after church services, the familiar serving of roasted meats, vegetables, with a fluffy Yorkshire pudding drizzled with savoury jus gravy has long since acted as a cornerstone for food cultures in former Crown colonies as far flung as Canada, South Africa, and Australia.
And while the dish is nowhere near as pervasive here in Malaysia, what with our own richer panoply of gastronomic heritage, it can still make for quite a remarkable lunch or dinnertime centrepiece among friends and family for a casual weekend engagement. In that vein, Birch Kuala Lumpur's latest Weekend Roast Menu is simply second-to-none.
Birch KL introduces its latest Weekend Roast menu 
Having established itself as a formidable contender for the brunch rush among the au courant Damansara crowd, Birch has reliably catered to appetites that range from peckish to voracious by means of a condensed, if not intrepid, menu selection that combines stalwart local favourites with worldly novelties.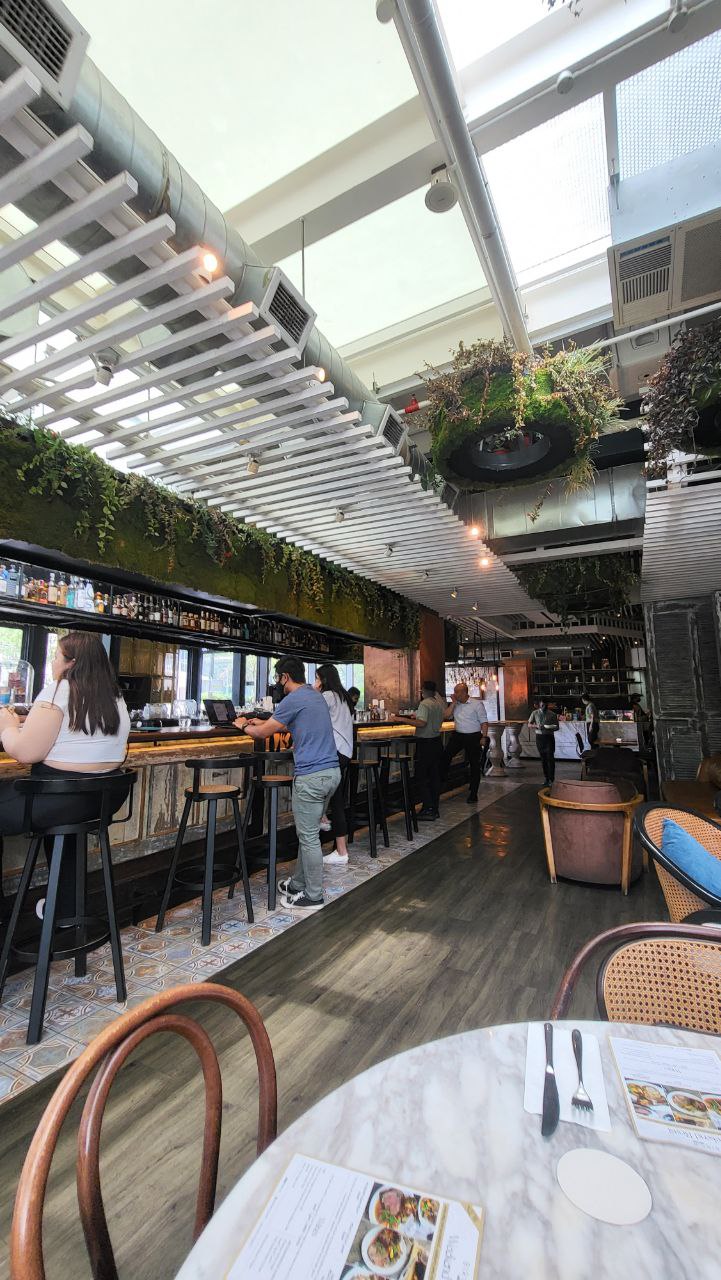 But the Weekend Roast Menu runs on an accord of its own, offering a more humdrum approach to English cuisine that may appear deceptively homey, but belies true finesse in its preparation.
As we sat down under a sun-drenched solarium space, we were introduced to a core selection of three meats: chicken, beef, and lamb, all of which we were fortunate enough to sample. Wait times were pleasantly brief, and the food was served at an unhurried pace between languid conversations across the table.
Your choice of chicken, beef, or lamb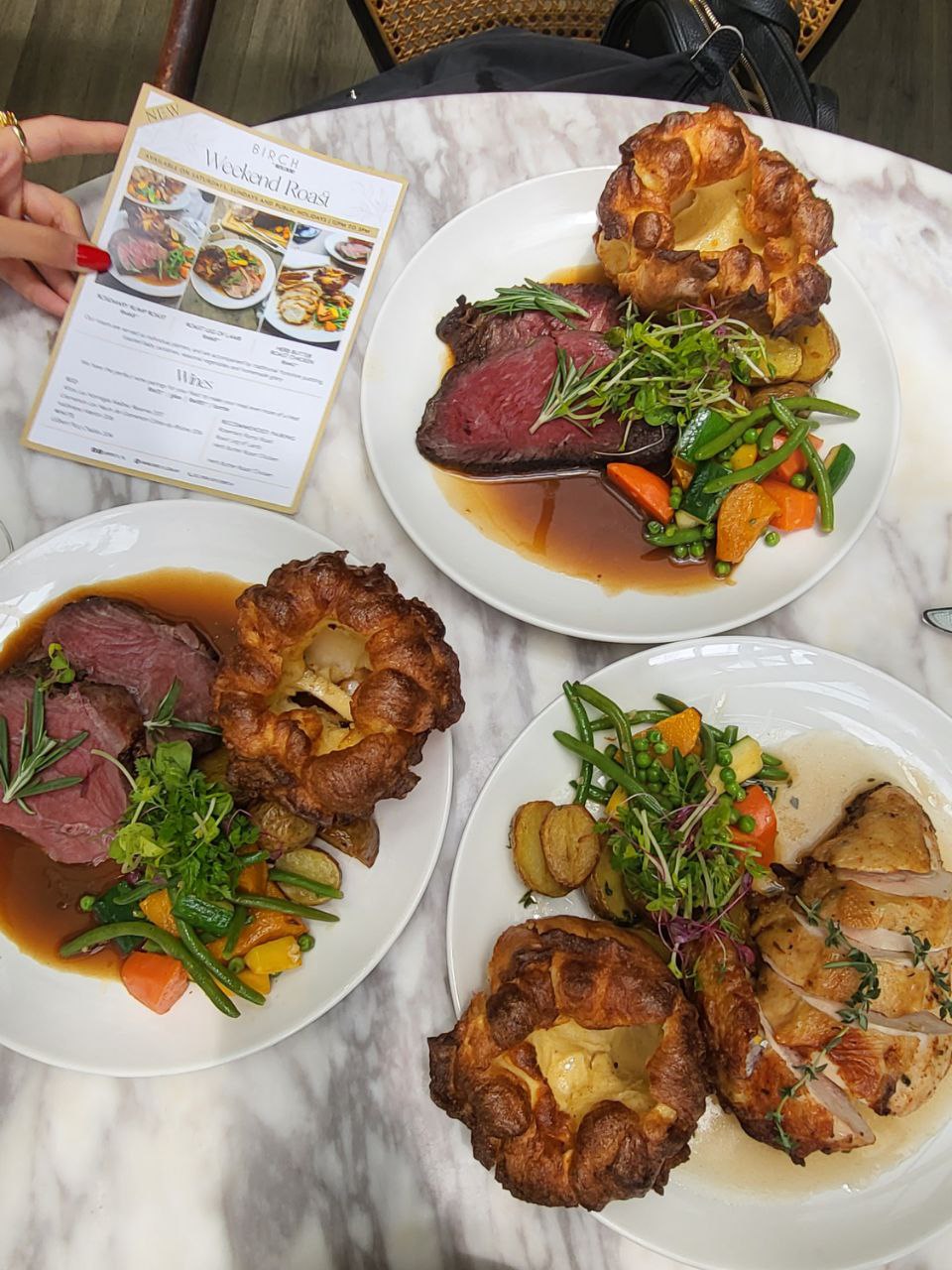 To start with, each meat is served in exactly the same way with the same accoutrements; fluffy roasted baby potatoes, seasonal vegetables, homemade gravy prepared with meat jus, as well as an obligatory Yorkshire pudding. The beef and lamb were prepared to a precise degree of medium-rare doneness, which is to say seared from the outside and sinfully tender within.
When sliced along the grain and swathed with gravy, you need not be a gourmand to appreciate the richness of flavours on the palate. But what truly set the stage was not the duo of red meats but rather the unassuming roast chicken. Despite being a common feature at so many local joints, the perfect roast chicken still remains elusive.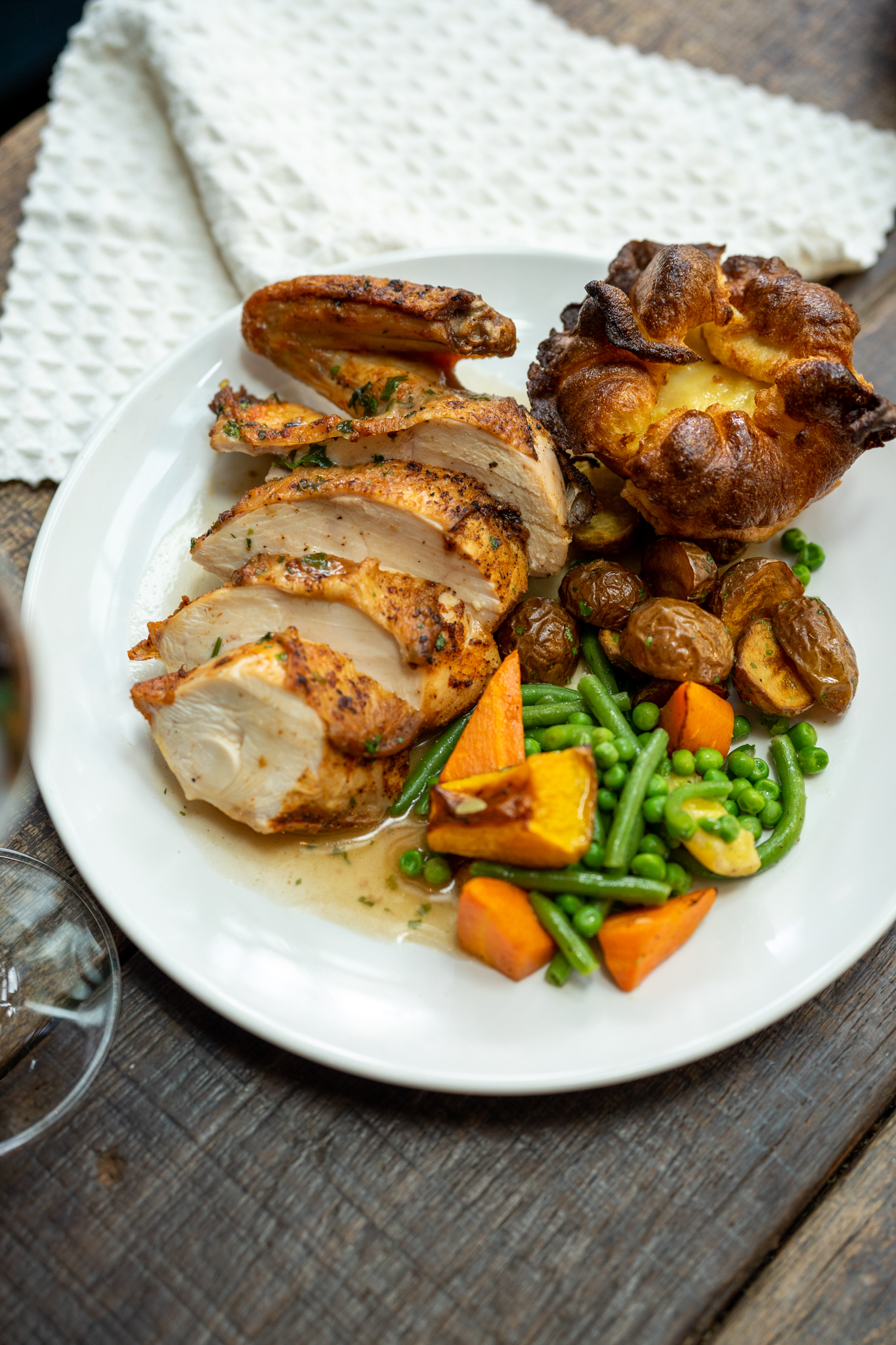 More often than not, restaurant kitchens commit the very same cardinal sin: a dry, sinewy roast, devoid of flavour beyond golden skin. At Birch however, they have addressed those very concerns head-on with a resolute obstinance, resulting in a truly delectable roast chicken dish that may easily rank as among the Klang Valley's best. Cut apart down the middle, and the chicken breast yields succulent flesh that brims with distinctly savoury satisfaction. No rubbery bites to be found here!
All meats are prepared a day in advanced using a sous vide technique at low temperatures for 12-hours minimum, before being roasted on the day of serving.
Round it off with delectable trimmings and wine
Sides are hardly an afterthought either, with both baby potatoes and seasonal vegetables prepared al-dente to a crisp crunch where required, and the Yorkshire puddings strike a careful balance of crisp exterior that comes replete with fluffy cores. We were told that the Yorkshire pudding recipe demanded a considerable amount of time to perfect, and we have no reason to doubt it.
As for beverages, we recommend a wine vis-a-vis your roast of choice. Select from any of the options handily curated by Birch on their Weekend Roasts menu. Or bring your own bottle, if you'd like. Corkage fees will apply, with wine at RM70++ per bottle and liqour at RM150++ per bottle.
Pricing for each dish are as follows:
Rosemary Rump Roast: RM68++
Roast Leg of Lamb: RM68++
Herb Butter Roast Chicken: RM42++
The Birch Weekend Roast is available on Saturdays, Sundays, and Public Holidays from 12pm to 3pm only. The Rosemary Rump Roast and Roast Leg of Lamb alternates weekly, please speak with members of the staff on the weekly offering prior to making a booking.
For reservations, you may visit them on their site by clicking here, or by reaching out to them on WhatsApp at 011-3934 2070.
Tap here to give us a 'Like' on Facebook and stay up-to-date on the latest news!
Also read: Penfolds expands its portfolio with a French palate in collaboration with storied winemaking house Dourthe